---
Our Cheap Airport Parking Packages Include Free Shuttle to and from the airport, back to your car, and help with your luggage. Book Online Now and reserve your spot for a small refundable deposit.
---
How To Save Time and Money With an Airport Parking Reservation
There are many ways to save money on your vacation if you are traveling on a budget.
One of the most common mistakes I see a lot of people make, is to wait until you get to the airport to find a place to park your car.
If you wait to go to the airport, you will often find lots are full to capacity, and then starts the quest to find another lot that might not be full. This will cost you in time and gas money. And to top it all off, the prices to park are often skewed so bad that when you do find a lot to park in, you'll be paying a premium. Often this can be upwards of $20 a day, just to park your car.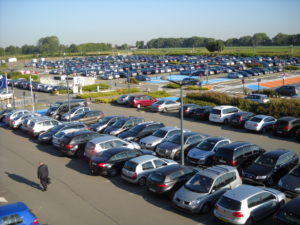 One of the ways to save money is to research every aspect of your trip online, including making a reservation at an airport parking lot that is convenient for you, that you can park your car at and catch their shuttle to the airport.
You can often reserve your airport parking online for less than $20, and pay as little as $5 a day if you do your homework.
If you live far from the airport, the best choice will usually be a Park Sleep Fly Airport Parking Package at a hotel near the airport. Most airport hotels are offering these packages at such a low price, that its like parking for free.
A Park Sleep Fly Package usually consists of a one night stay before your trip, though you can use your one night for after the trip depending on your circumstances. It will also include up to 7 nights parking in the hotel parking lot. These packages can be booked online for a small refundable deposit, usually around $25.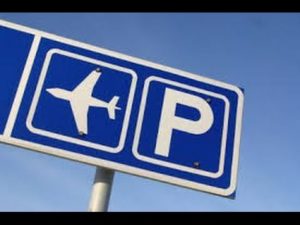 The bottom line is to know where you are going when you head out to the airport. Not knowing where to park can cost you a lot of extra money that you may not have been planning on spending yet. And you'll waste a lot of gas looking for the right airport parking lot at the right price.
Do your research.
Here's a link to show what I mean. If you scroll down to the payment section, you see that its $10 per day just for the reservation. This does not include parking or taxes and fees.
Avoid that and use the form above to find the cheapest airport parking available for your airport.