Explore New York, NY – Our Top 10 Things To See
#1 – THE ORCHID SHOW
If you're a big fan of the blossoming orchids in NY, you can get a great show down in the Bronx's Botanical Gardens. Here you will find personal tours that will take you through the pallet of all the Spring foliage, as well as the in-depth education about New York's great plant life.
#2 – THE HIGH LINE
For another side of the natural beauty found in New York, you can discover one of the most unique urban parks in the country at the High Line, where an old elevated rail line is transformed into a walking tour of leisure, NY cuisine, and protected gardens with a fantastic view from above.
#3 – MANHATTAN VINTAGE CLOTHING SHOW
New York style is undeniable, this is especially true for the vintage scene, where high fashion often still draws from for inspiration or even outright reviving old pieces. At the Manhattan Vintage Clothing show, you'll find vendors demonstrating their craftsmanship and curating of all the classic NY looks.
#4 – NYC HOT SAUCE EXPO
When the temperature rises, follow it up with some of the best spicy sauces on display at the yearly hot sauce expo in NYC. You can taste every variety of sauce, derived from the hottest peppers and vegetables. If you're a glutton for punishment, you can even compete in the hottest eating contests, maybe set a Guinness Record?
#5 – PIER ANTIQUE SHOW
The richest history of New York is often found in its historic artifacts and art pieces that can give you a glimpse of what life was like throughout each era. At NY's biggest antique art show, you'll find a wide range of objects and paintings that span in age from a few decades to century-old items.
#6 – EASTER PARADE AND BONNET FESTIVAL
Outside the big White House event, there's no bigger Easter party than the one on Fifth Avenue in Manhattan. This is the perfect family entertainment that always brings laughs and smiles to hundreds every year.
#7 – NEW YORK ANTIQUARIAN BOOK FAIR
After you've had the opportunity to browse the infamous New York Library and the small book shops that have books stacked to the ceilings, there's a book fair that specializes in the rare and obscure that you can find during the Spring. These aren't the steals you find in small shops or yard sales, though, so be ready to pay a pretty penny for the rare copies.
#8 – BROOKLYN BOTANIC GARDEN
This is the best place to go if you're a fan of the Spring cherry blossoms, you'll find plenty of trees of different shades of pinks, bright white magnolias, and vibrant tulips of various colors.
#9 – RIDE THE CYCLONE
Take a stroll down the infamous boardwalk at Coney Island, where you'll have your pick of iconic New York shops and restaurants with amazing seafood. Don't forget to ride the famous Cyclone rollercoaster before you gorge yourself, though.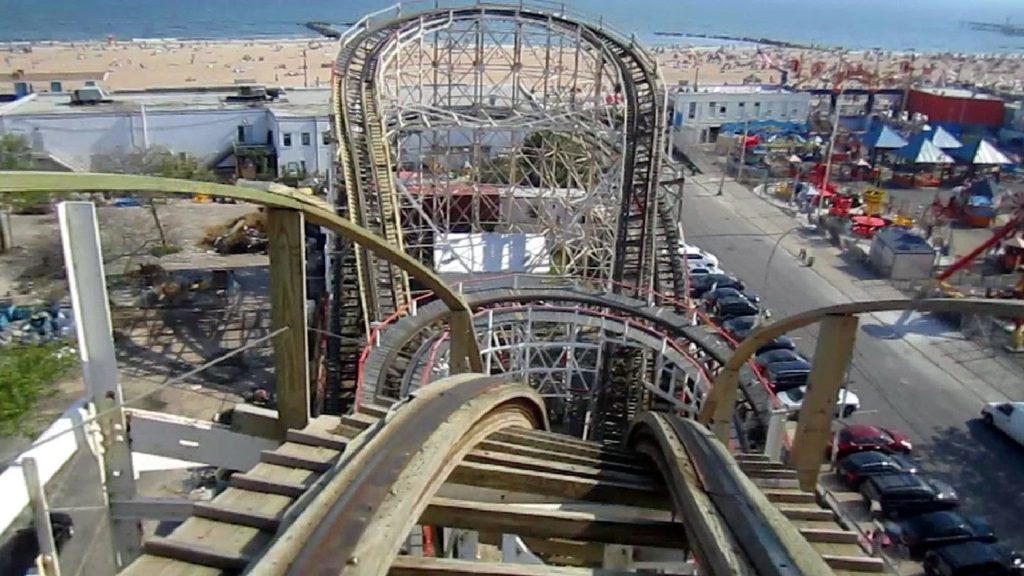 #10 – CENTRAL PARK
Every season is a good season for Central Park, but, without a doubt, it really opens up the most during the Spring. Plan a classic picnic or just have a stroll around the various people-watching areas of leisure.
Looking for a hassle free way to enjoy the city with your large group? Take a Party Bus to visit some, or all of our 10 favorite things to due during Spring. We recommend https://www.partybus.com/new-york/ny/united-states to find legitimate New York party bus companies. They're a directory of worldwide transportation companies.