Explore Vancouver
People who have a passion for traveling and like to visit the popular destinations of the world should explore Vancouver in Canada at least once. Vancouver is a perfect place offering a blend of relaxation and enjoyment. It is one of the largest metropolitan areas of Canada. Come and explore the Vancouver city loaded with fine dining restaurants, adventure places, clubs and more.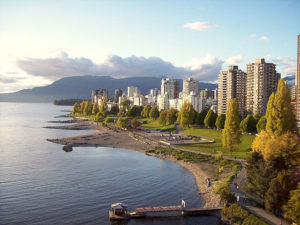 Vancouver has splendid mountains, glinting ocean, beautiful vegetation and dense rainforests, making it one of the most beautiful cities in the world. The natives of Canada are extremely friendly and they welcome their guests wholeheartedly. The city boasts clean and safe streets, offering lovely views.
Vancouver is well renowned for its highly elegant attitude all around the world. During summers, the Vancouver city turns into a beautiful pink cherry blossom. As the springs arrive, the city starts to shed its white snowy blanket and gets ready for fashion, jazz, food, snapshots, street parties and warm cozy weather. You can witness all shades of pink in Vancouver during springs. When in the city, you would always wish the time to freeze, so that you can enjoy more time here. Summers is when, the place really comes alive with colourful flowers and lots of people dining out in open.
Even being a cosmopolitan city – Vancouver resides in the lap of nature. It is a perfect combination of urban getaway and the outdoor adventures. From the underwater exploring to mountaintop elegance, Vancouver has a lot to offer its visitors.
Along with numerous exotic destinations, the city is filled with various activities such as bird watching, boating, fishing, camping, mountain cycling & biking, golfing, hiking, shopping, sightseeing, skiing, snowboarding, whale watching and many more. You can also enjoy at the unbeatable shopping arcades,  live entertainment, theaters, sports events and amusing sights to explore.
Vancouver offers numerous places, where people can enjoy and relax at the same time. The city is filled with accommodation options such as penthouses, single and double room sets and many more. Also there are facilities such as car hire and guides, hotels and restaurants (offering ethnic cuisine from all over the world). The city is known for serving the best seafood in the country along with restaurants offering classy ambiance and innovative interiors.
So, what are you thinking about?? Pack your bags, book your Vancouver vacation package and get ready to explore vancouver.
"Once a year, go someplace you've never been before." – Dalai Lama
Kathryn Garraway is a travel editor and writer with unique style of writing. She loves to travel all around the globe and explore various destinations. She has explored various places in Canada like, Lake Louise, Vancouver, Ottawa and many more. As she is a frequent traveler she keeps herself well updated about the prevailing offers and discounts on the Vancouver vacation packages, cheap Lake Louise travel deals and more.